KRIM's Website Launch Party
(Septemeber 21, 2016 - Los Angeles, CA) - KRIM is a fashion line that will launch a party to celebrate the line's new website. The event will take place at Prim in Downtown Los Angeles. Tickets for the launch party can be purchased at all American Apparel stores located in the Los Angeles and surrounding areas for $20 each. The website will be up and running the day after the launch party, Septemeber 22, 2016. The launch party will start at 8pm and end at 12 midnight. Food and drinks will be served and guest will get to enjoy a slide show presentation of the website while getting a preview of Krim's fashion line.
The KRIM fashion line will have a variety of clothing to include pants, dresses, shirts, shorts, jackets, accessories, and shoes. The brand's merchandise is suitable for teen and adult women ages 18 - 40. The brand is dedicated to making women feel beautiful while being in comfortable and fashionable clothing. There will also be shoes available for sizes 6 – 9.5 which will include casual sneakers, heels, sandals, boots, and wedges.
The launch of this brand has taken about 2 years to put together so we are very passionate about everything that we've been working on and hope everyone who attends will enjoy the party. We are expecting to sell at least 150 tickets with 50 additional tickets being for the guests of the 150 ticket buyers. We will also have a contest where 10 lucky people will receive vouchers to be the first to shop on the site with 5% off discounts. Everyone who attends will receive gift bags with KRIM branded t-shirts and cups.
The launch party will introduce the creators behind the KRIM brand as well as the designers who are all from Los Angeles. These individuals, who consist of 4 young women all who are 26 years old will tell their story about the KRIM brand and how it got started as well as how they all met each other. There will be a question and answer session as well for anyone who is looking to start their own brand. The launch party will have about 3 mini events within itself that consist of the question and answer session, giveaway, and fashion show.
KRIM is very excited to introduce its fashions to the great city of Los Angeles, California and to the world. We would like to expand the brand outside of the United States within the next 2 years, hoping to reach France and Germany. We believe that this brand will be around for a very long time. We would also like to expand it to have a men's collection as well coming in summer of 2017.
About KRIM
KRIM was founded and created in 2016 by 4 childhood friends. They each had a passion for fashion and a bit of money saved to one day go into business for themsevles. Living in one of the major fashion cities of the world, they knew they had to do something with their passion. They came together to start the brand of KRIM. Find out how and why they came up with the name KRIM at the launch party!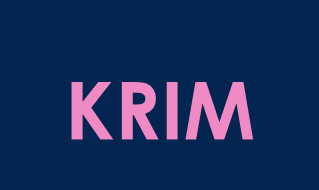 Contact Information: